Somaliland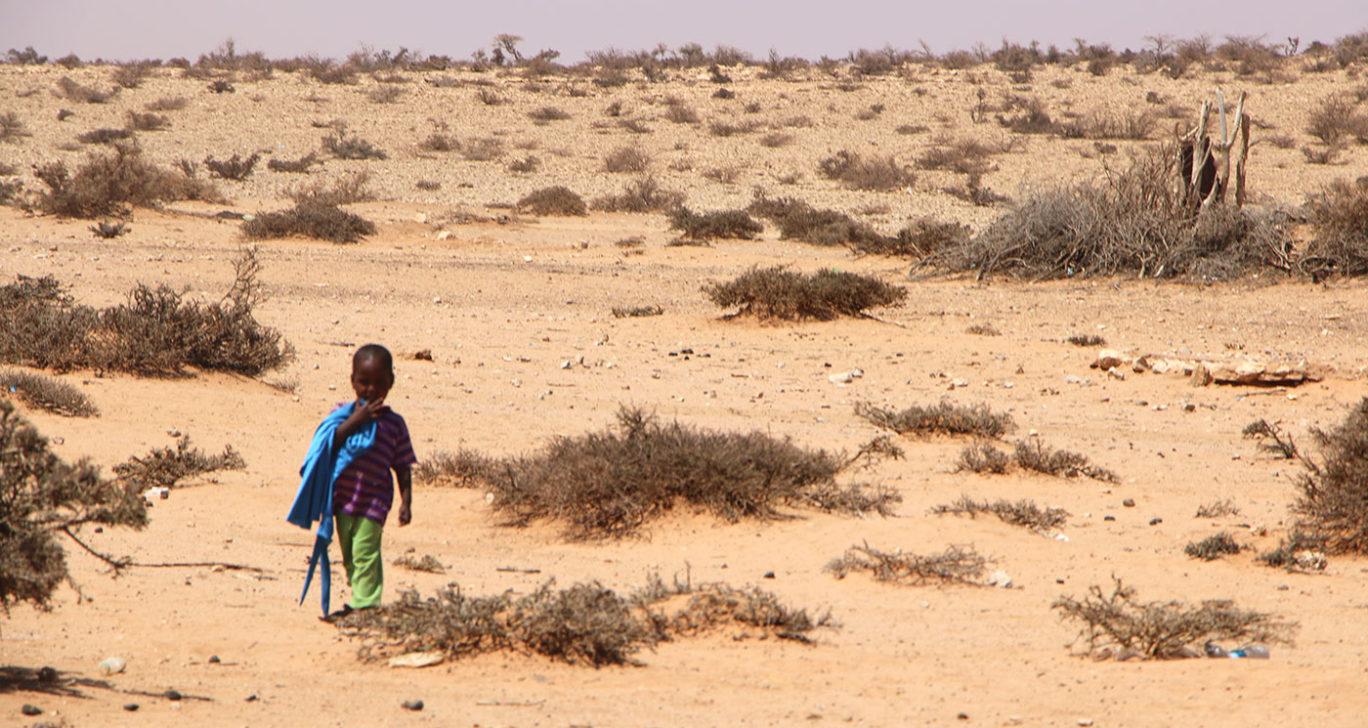 Network against FGM in Somaliland (NAFIS)
Coordinating and strengthening the voice of civil societies against FGM
NAFIS is a network of 20 civil society organizations. The network's goal is to end FGM in Somaliland by campaigning for an anti-FGM law. NAFIS mainly targets religious leaders and policymakers through traditional media and formal meetings. They also coordinate and strengthen the voice of local civil society organizations who work to end FGM.
In 2018, NAFIS reached over 3000 people, including policymakers, religious leaders and journalists. Local civil society organizations successfully claimed amendment in the fatwa on FGM, which led to the rewriting of fatwa so that performing the sunnah cutting is now optional instead of obligatory.
In 2019, an anti-FGM bill was drafted by the Ministry of Employment and Social Affairs and Family with the support of NAFIS and a legal consultant. The bill consists of 22 articles criminalizing all types of FGM, whether carried out by a parent, a caregiver, a health worker or a traditional cutter. The enactment of the anti-FGM law was advocated in local TV, radio and newspaper media by 30 journalists, emphasizing the negative effects of FGM and the urgency for the law. 
Somaliland Youth and Development Voluntary Organization (SOYDAVO)
Preventing sexual and gender-based violence and supporting women's economic role 
The SOYDAVO project aims to solve gender-based violence in Togdheer region from two angles: by spreading knowledge about the negative consequences among rural and internally displaced people's (IDP) communities, and by strengthening IDP women's basic life and entrepreneurial skills. 
Since its initiation, SOYDAVO has helped 100 women in 20 villages to establish an anti-FGM committee, which has arranged several hundred public awareness sessions and private consultations regarding FGM. As a result, 15 mothers have been convinced to not cut their daughters in the most severe pharaonic type, which is the most prevalent type of cutting in the region.  
44 local government officials, police and health officials, and village leaders have been trained on victim-sensitive reporting, investigation and division of responsibilities regarding gender-based violence cases. 
In terms of livelihood support, the 100 illiterate women enrolled in SOYDAVO's trainings in the beginning of 2019 are now able to read, write, update their credit books and check their balances, for which they previously needed assistance from relatives.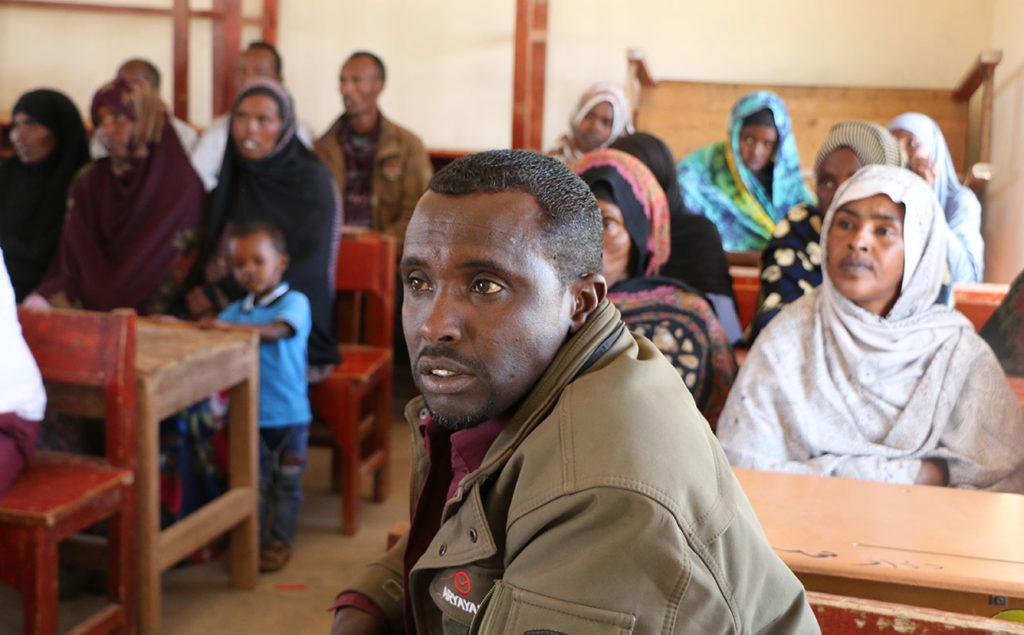 Taakulo Somali Community
Preventing sexual and gender-based violence and supporting women's entrepreneurial skills   
Taakulo is a development and humanitarian aid organization based in Hargeisa, Somaliland. Starting in October 2020, the project aims to create an environment free from violence against women and girls, and improves women's entrepreneurial skills in five rural and internally displaced people's (IDP) communities in Burco district, Togdheer region.
To achieve this, the project supports the coordination of Anti-FGM and GBV intervention among local civil society organizations and governmental institutions. It also mobilizes grassroots community leaders, villages committees, and youth to take active role to end FGM and GBV within their communities, as well as raises awareness of FGM and GBV through radio, TV, long siren microphone, and IEC materials. Additionally, 100 female Self-Help Group members are trained to have basic business management skills and a unified stand against FGM and GBV.
The project will utilize Women's business, health & safety manual developed by ISF together with its local implementing partners to enhance the integration of violence prevention and livelihood support activities in Somaliland. 
Candlelight for Health, Education and Environment (CLHE)
Supporting community driven FGM abandonment and women empowerment
The overall objective of the project is to ensure community led abandonment of FGM in Maroodi-jeeh, Awdal, Togdheer and Sahil regions in Somaliland. Due to the sensitivity of the issue of FGM in rural communities, the project takes place in same communities where CLHE also carries out livelihood support activities, thereby building trust among the community members. CLHE aims to make the target communities aware of the negative health, psychological, and social consequences of FGM, as well as human rights and Islamic interpretations that condemn FGM. This way, they hope to make the communities more willing to change their attitude, practice and behaviour related to FGM. 
In 2019, four trained community facilitators organized altogether 384 sessions for the community management committees (CMC) in four villages, addressing the social and health consequences of FGM, human rights and Islamic perspectives on FGM. Also, the community facilitators provided the CMC members with literacy and numeracy trainings, thereby supporting the capacity to forward their knowledge about FGM to the rest of the community.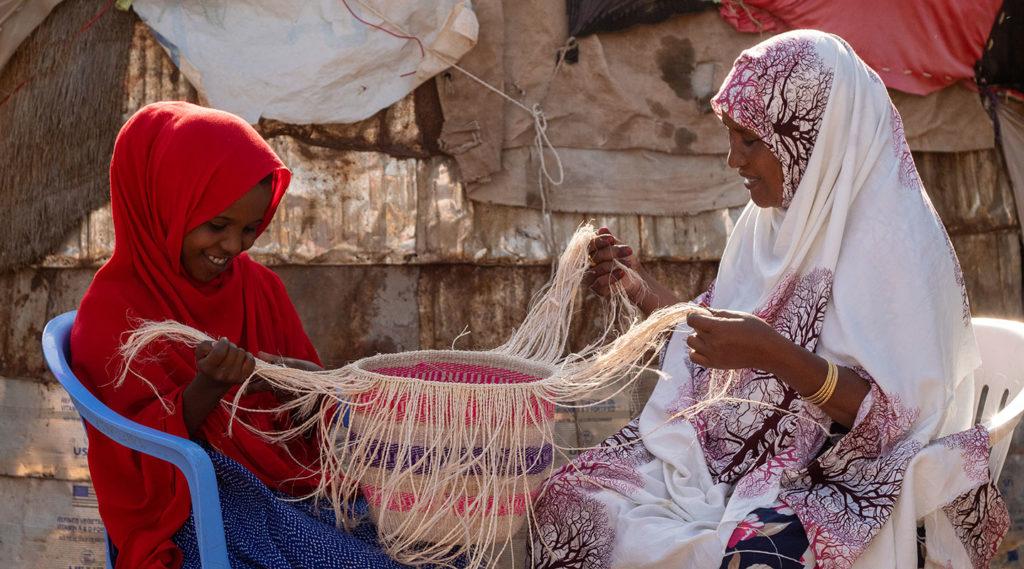 Candlelight for Health, Environment and Education (Candlelight) 
Supporting sisal value chain development and women's entrepreneurship 
The main purpose of the project is to develop women's sisal handicraft business. Women entrepreneurs' capacity to lead and manage their business activities are improved through training and professional advice in product development, literacy and numeracy, basic business skills and marketing. Women and their enterprises are linked with other business actors in the artisan value chain.  
Improved, long-fiber sisal is a new crop in Somaliland and the project supports its cultivation. Along with improving the resilience of sisal production, the project supports the resilience of food production in a climate risk area by harvesting rainwater, protecting soil from erosion and improving farmers production skills and long-term planning capacity. Since its initiation, the project has planted 4000 long-fiber sisal seedlings to farmers' fields and has 4000 seedlings more in nursery waiting to be planted when matured. Also, 12 kilometres of soil bunds and a 30 000 m3 rainwater harvesting dam were built in 2019 to protect fields from floods, to retain water for production and to support water infiltration.  
Agriculture Development Organization (ADO)
Enhancing the livelihood resilience of agro-pastoral communities 
The project improves the climate resilience of Hawara cooperative and its members. It supports the profitability of vegetable, fruit and sesame value chains through harvesting rainwater, constructing greenhouses with irrigation, capacitating farmers in climate smart agriculture methods, establishing locally managed seed banks and increasing field cover.  
The project develops Hawara cooperative's leading, management and commercial capacity. A sub-cooperative of 40 women manages independently irrigated vegetable production in greenhouses. Women also participate in the leadership of a local seed bank that benefits widely farmers of the area. ADO tests the suitability and resilience of seed varieties in testing plots before they are sent to a seed bank. Over 500 farms used seeds from the seed bank in 2019. 
The project has constructed two Haffir dams that have the capacity to collect over 40 000 m3 of rainwater, which gives farmers better access to water during critical months of the year. It also enables 80 farms to produce vegetables and fruits in greenhouses.  
Approximately 50 ha of soil was conserved from erosion. The project has planted 1200 fruit trees, established 37 ha of sesame plantation to a deserted soil and constructed canals and soil bunds to reduce water erosion.