ISF, Cecome & Manga Heart launched the new EU funded project in style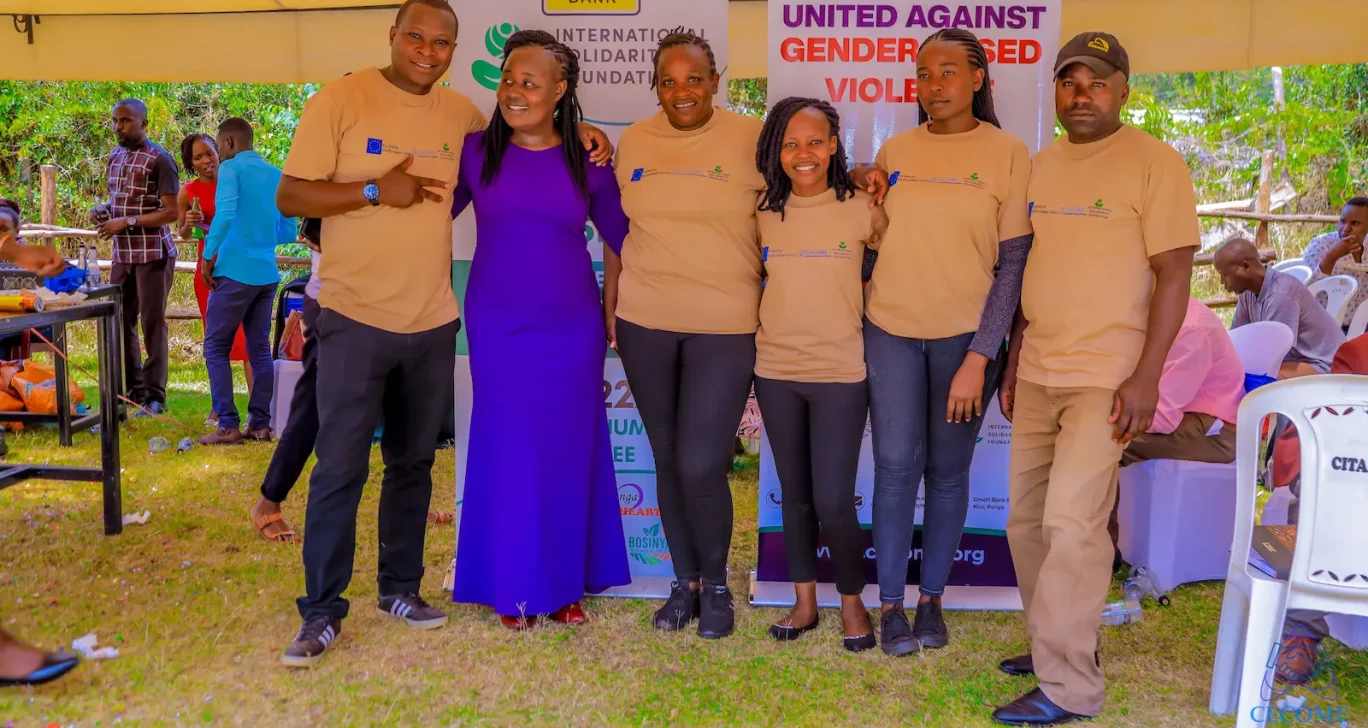 International Solidarity Foundation (ISF) and its partners CECOME and Manga Heart celebrated the launch of new project undet the name "Civil Society against GBV in Kisii and Nyamira".
The four-year project is funded by the European Union and will enable ISF and its partners to scale up best practices in the prevention of gender-based violence and start new activities in the region.
The project will also pilot a new initiative that supports, capacitates, and funds local community-based organizations and activists in the fight against gender-based violence. This supports efforts to generate a broad local movement to end gender-based violence and harmful practices, such as female genital mutilation, in the region.
The events were honored by the visits of the Nyamira county's Executive Committee Member for the Deparment of Gender, Youths, Sports, Culture and Social Services Dr. Grace B Nyamongo, Kisii County Director of Gender Douglas Arege, Anti-FGM Board, the judiciary, local administration, local and national Media and local civil society organizations. ISF and its partners look forward to continuing the fruitful cooperation with all respective honored guests and institutions in the region to bring about the lasting change.