Challenges, hope, and results – A travel report from Somaliland
5 min read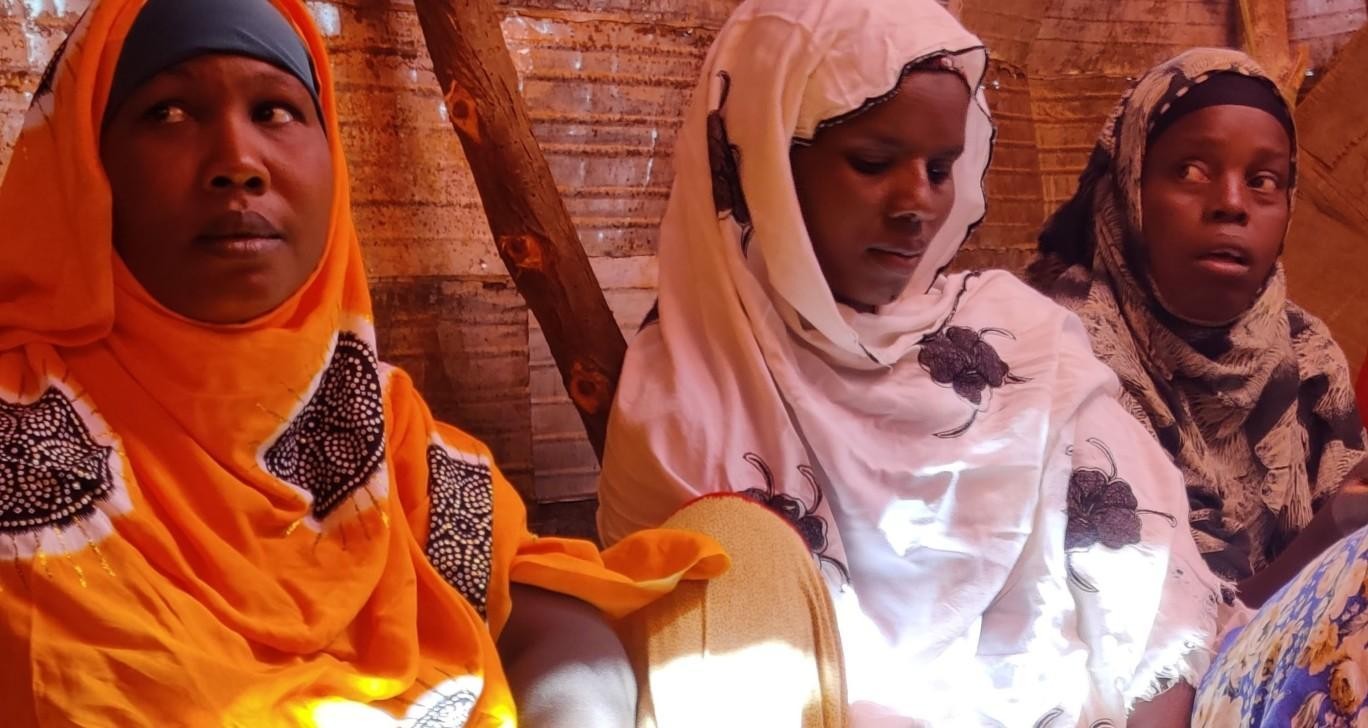 At the end of June 2022, I traveled to Somaliland with my colleague Jenna Kettunen. The purpose of our trip was to plan projects that would be implemented over the next four years, the focus being on improving the livelihoods of women and families and ending the tradition of female genital mutilation (FGM).
Here, at the International Solidarity Foundation, our way of working is always to seek change together with local partners and through their work. Therefore, on this trip too, our Somali partner organizations and the refinement of their plans played a major role. We've had a busy and exciting two weeks.
The hunger crisis also threatens gender equality work
The Horn of Africa region is currently suffering from an acute hunger crisis. The effects of the prolonged drought and the food shortage fueled by the war in Ukraine are enormous: According to UNICEF (June 29, 2022), more than 200,000 people are starving in Somalia. In the Somaliland region, the situation is a little better for now, but even there, inflation raises the prices of staple foodstuffs, such as cooking oil and gas, to an unbearable level.
We witnessed the tight situation people are in on our trip when we talked with our local colleagues and other people living in the area. When the conditions in already fragile areas get worse, our work in the villages becomes more difficult. Poverty and desperation drive families to marry off their underage daughters to be supported by others. This in turn fuels FGM, which is considered a prerequisite for virginity and thus marriageability. Also, people chastised by hunger and drought do not see mutilation as their biggest problem, and therefore cannot always participate in training and discussions about women's and girls' rights.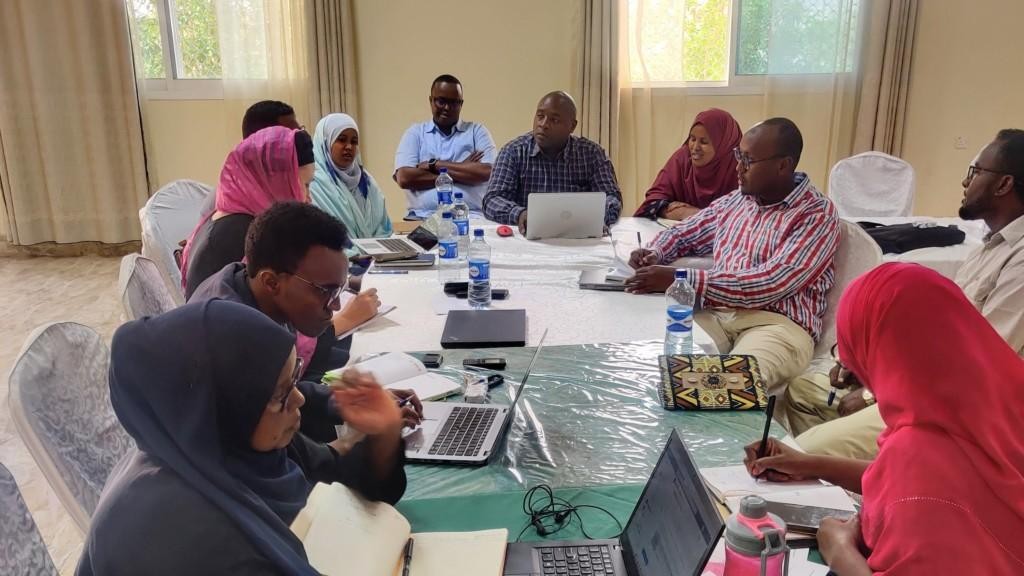 During a hunger crisis, our equality projects also support people's livelihoods, for example by developing farming methods or professional skills. At a time of crisis, the crop varieties developed in the projects, which are more resistant to drought, show their value, as well as modern irrigation and water collection systems.
Legislation supporting our work is lagging behind
For years, we have supported the efforts of our partner organization NAFIS to enact a national action program against FGM and a law prohibiting FGM. Last summer, parliamentary elections were held in Somaliland and new and progressive MPs were elected to the parliament – although, unfortunately, not a single female candidate was among the elected.
After the elections, both we and our partners had high hopes for the implementation of the action program and the law, which had been stalled for a long time. But like so many times before, once again the carefully prepared action plan draft is stuck on the board's desk. The stalling of the law is related to various forms of FGM: religious leaders who wield great political power will accept the prohibiting of only the most severe, pharaonic form of mutilation. However, NGOs are pushing for an action program that is based on zero tolerance, where all forms of mutilation are prohibited. We fear that if only legislation prohibiting pharaonic mutilation was to be enacted now, there would be no pressure to open an action program and a new law for a long time. If that were the case, other forms of mutilation would continue to be legal for years, perhaps decades, and new generations would still suffer the consequences of FGM.
Great results from training religious leaders
One factor that maintains the tradition of FGM is the misconception that Islam requires FGM. An important part of the work of our partners in Somaliland is to cancel false interpretations related to mutilation and religion.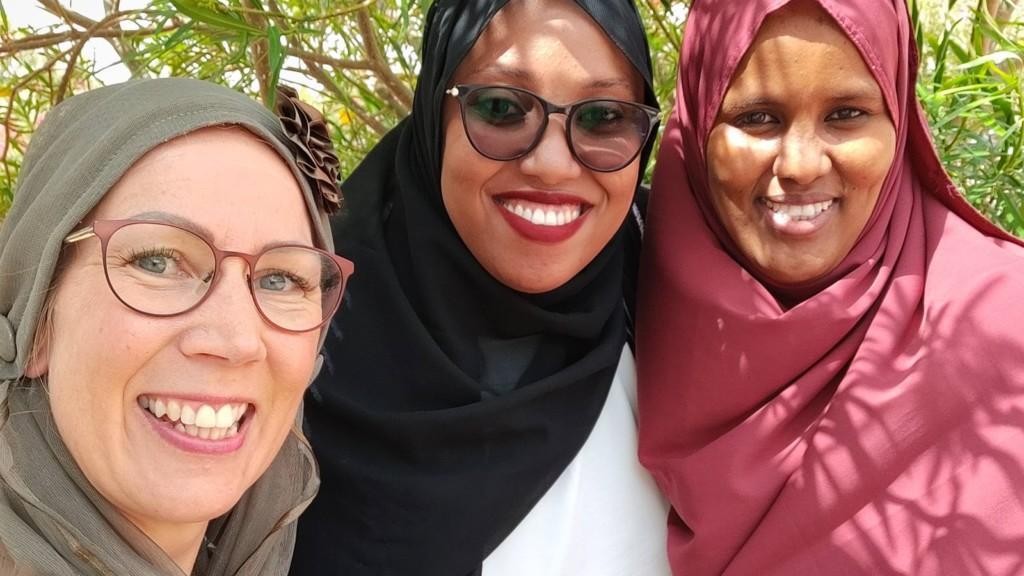 As part of the project preparation, our partner SOYDAVO gathered information about the attitudes of the religious and traditional leaders towards FGM. It turned out that the leaders were quite unanimous both about the health harm caused by the mutilation and about its necessity to preserve the girl's virginity and marriageability. Instead, their opinions were completely divided when asked whether mutilation is obligatory, permissible, or forbidden in Islam.
Without the educational work of local organizations, the often-illiterate inhabitants of the villages would be at the mercy of the religious leaders and their motley interpretations. They hardly have the opportunity to study the Koran or other literary sources themselves to notice that there is no mention of FGM in the Koran, and even the few hadiths that mention it are weak and ambiguous.
Faith in change is created, for example, by the monitoring data just collected by our partner organization NAFIS from the previous project period. Three years of dialogue and training have produced results, and as many as 98% of religious leaders now think that no form of mutilation is a religious duty.
Change is possible
Preparing a project is hard and ongoing work. However, committed, professional colleagues in our partner organizations once again confirmed my idea that change is possible. The relative slowness of change and different setbacks should not be allowed to paralyze you – it should be the contrary.
Because one ambitious project at a time, we are moving towards an era when Somali girls' right to bodily self-determination will finally be realized.