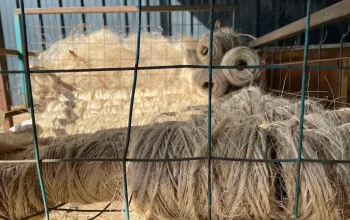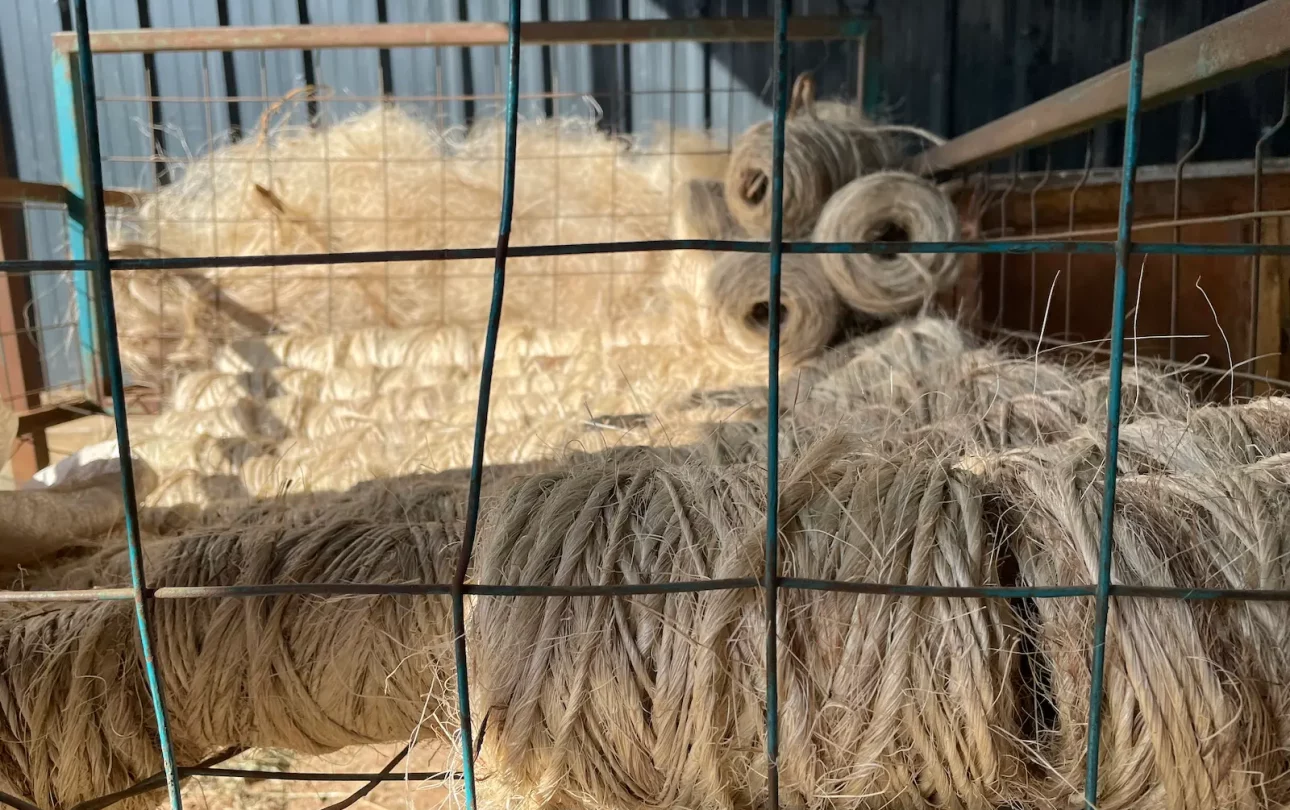 Banana fiber
When circular economy
meets women rights
Banana is a familiar product to everyone who has walked through the doors of a grocery store. But did you know that banana plants can also be used to produce fiber for the needs of the textile and crafts industry?
That's why we have started a project where banana fiber and women's rights come together.
Project description
When banana fruits are harvested, several kilograms of stems and leaves from the actual plant are left unused. This biomass can be used for producing fibers, which can be used to create items such as baskets or rugs.
Banana cultivation is common in the Kisii area of Kenya, but a circular economy related to bananas has not yet developed into a business. However, banana fiber production is a viable industry in neighboring Uganda, and positive experiences from around the world provide confidence.
Therefore, we are initiating a pilot project in collaboration with our partners, Manga Heart and CECOME, to explore the possibilities of building a business around banana fiber.
Goals
To facilitate the emergence of new business ventures, local solutions, and products, as well as pilot the opportunities surrounding the circular economy-based business.
To reduce poverty and promote women's employment.
To improve the status of women: The long-term goal is to also integrate the operations into our efforts against violence.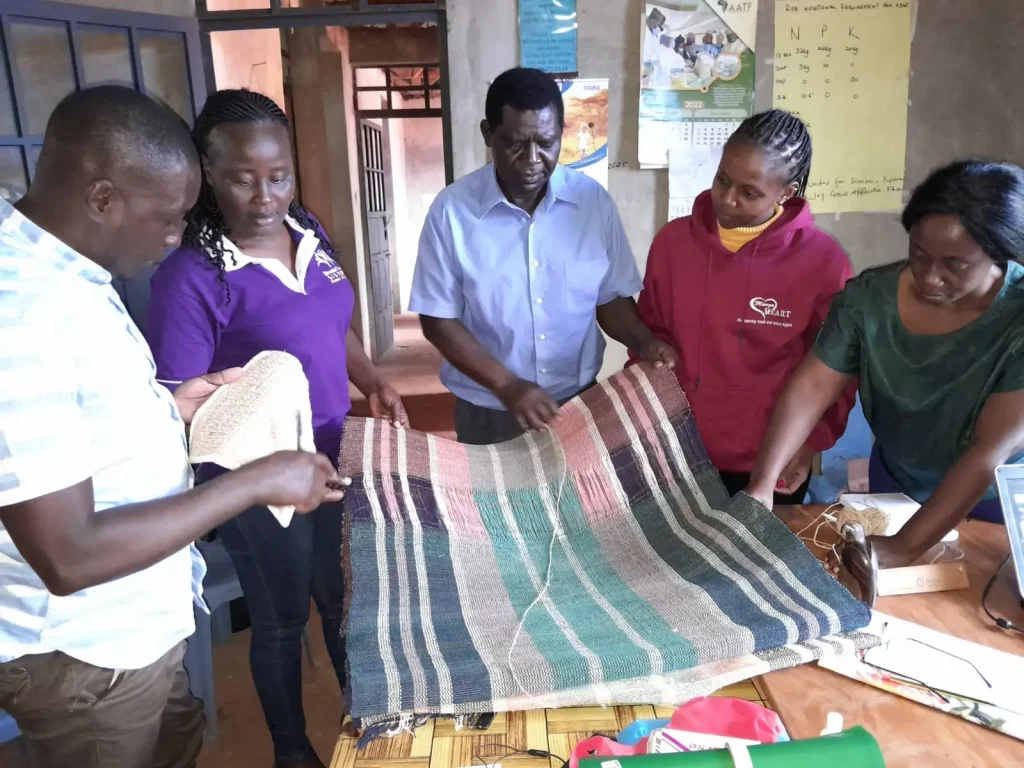 Possibilities
1
Banana fiber production enables both the utilization of biomass and its transformation into various products.
From banana fiber, one can create diverse items such as baskets or rugs. The development of processing level is a crucial aspect of the project: finished products often fetch better prices and enable better livelihoods for workers.
Banana fiber is utilized in various ways around the world: for instance, in Latin America and Asia, it has been developed into fabrics, papers, and wallets. In the Kisii area, there has also been production of sanitary pads using banana fiber-based cotton.
Product development and various innovations are often key to achieving better outcomes, so we will explore these aspects through a value chain analysis conducted with our partners.
2
Local banana cultivation enables the production of inexpensive and readily available material for our needs. Kisii is a significant banana-producing region, yet banana biomass is scarcely utilized. Banana fiber provides a channel for addressing this.
The collection and sale of banana leaves and stems also offer a new source of income for banana-growing farmers.
3
Women can weave threads and baskets at home as well. Women are often responsible for household chores, so working from home and at suitable times contribute to income opportunities.
Improving women's economic status also translates into the well-being of families, easing their financial situation in the process.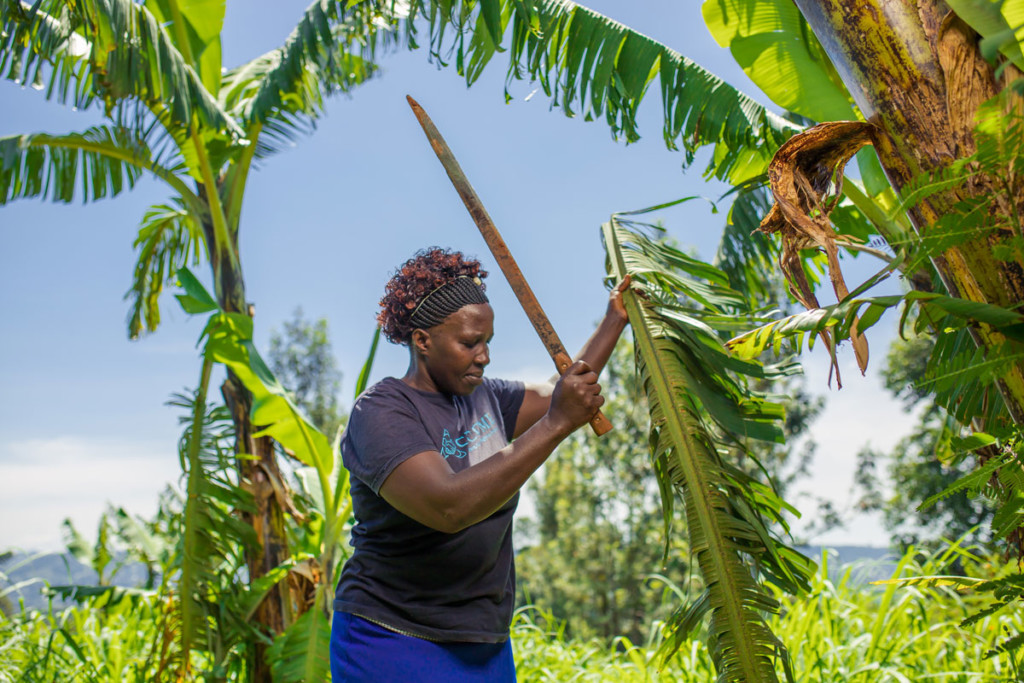 Challenges
Finding a market niche and appropriate product development: Bringing products to local markets requires a lot of effort; the products need to be appealing and of high quality, and broader distribution demands professional management.
Scaling the operation into a profitable business: Our goal is always to initiate the operation, and once it runs independently, we can step back. However, this requires resources, training, and sustained effort.
Ensuring the availability of biomass and collection resources: Ensuring supply chains and the availability of banana biomass is crucial for starting the operation. Simultaneously, it's essential to ensure that banana growers have an incentive to provide biomass for fiber production.
Project details
Location: Kenia, Kisii
Timetable: 2023
Partners: Manga Heart & CECOME
Wish to know more? Contact our team!
… now that you are here.
The International Solidarity Foundation works for women's rights in East Africa.
We are experts in combating violence against women and female genital mutilation, as well as promoting livelihoods.
But we cannot defend women's rights alone: we need new dedicated supporters by our side.
Interested to hear more?