Alternative Rites of Passage Manual: a Step-Changer in the Fight Against FGM 
3 min read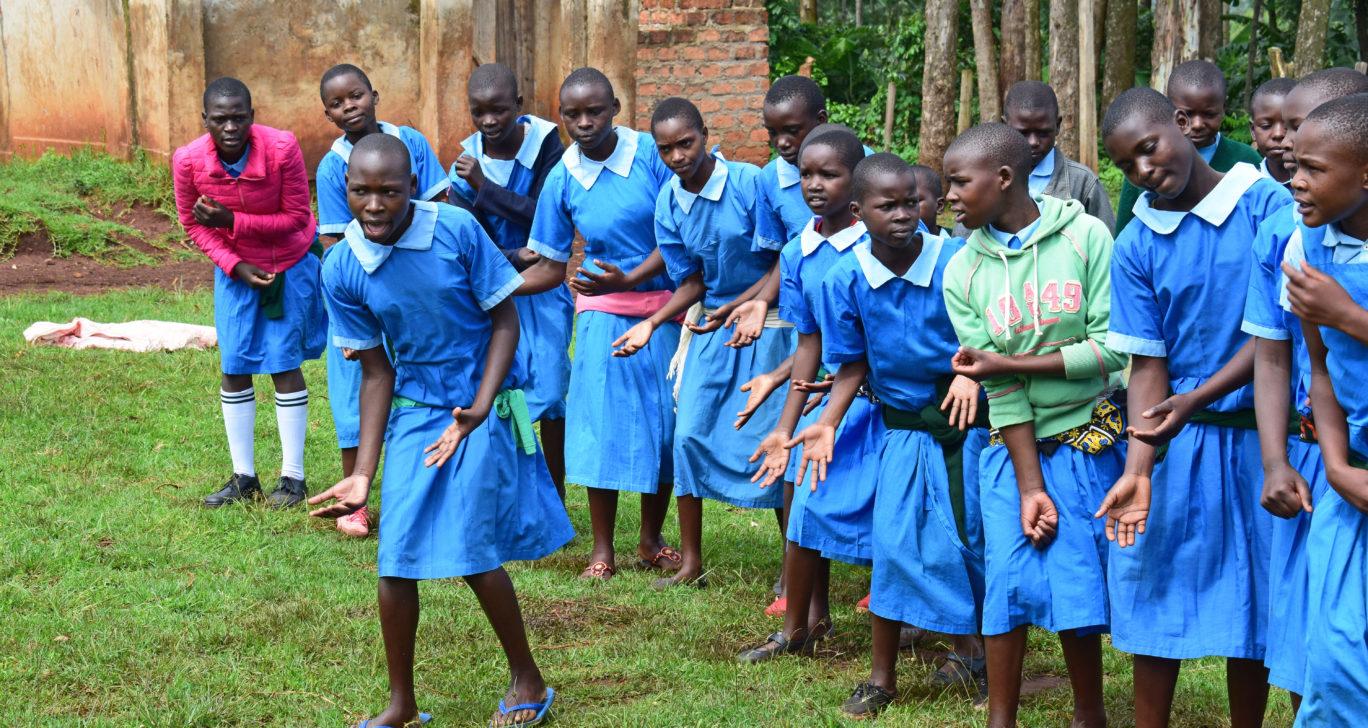 In a fight to eradicate FGM, ISF introduces an Alternative Rites of Passage manual into its mentoring camps in Kenya.
A new Alternative Rites of Passage (ARP) manual has been finished in cooperation with ISF and its partner organisations, facilitated by an external consultant. The manual has just now undergone its first testing phase, and it will be expected to be fully released in early 2021. But before we dive more deeply into the manual itself, what exactly are the alternative rites of passage? 
ARP
replicates the traditional initiation ritual without compromising bodily integrity
Alternative Rites of Passage are used to replicate traditional initiation rituals for pubescent and prepubescent girls who are transitioning to womanhood, but without female genital mutilation (FGM) or cutting. Adopted in many regions of the world, ARP offers girls a life-saving alternative to 'the cut'. It has therefore become a key element in FGM abandonment strategies. 
There are copious versions of the ARP, but what they all have in common is that they take the positive aspects of the traditional ritual without compromising girls' bodily integrity. These positive aspects can include celebrations, singing and dancing. 
"The inclusive approach taken in development makes the community more likely to accept ARP as a valid alternative to 'the cut'.
Together with its implementing organisations, ISF has been arranging mentoring camps for girls who are in the risk of undergoing FGM since 2016. The newly completed ARP manual will be a welcome addition to these camps, and it is expected to advance the fight against FGM further. 
Tailored
solutions to different audiences
The ARP manual ensures that all relevant aspects of the transitional rite have been covered with consistent quality. For trainers, the ARP manual provides a comprehensive guide and solutions tailored for different target audiences. 
For girls, the manual provides an opportunity to learn about the values that were traditionally passed down during the seclusion after 'the cut' as well as important life skills and human rights. 
The ARP mentoring camp will culminate in a public graduation ceremony where the graduates receive certificates of being ambassadors of change while their parents, elders and other community leaders declare abandonment of FGM. 
The ARP manual was developed in cooperation with a local Kenyan community, the Gusii. Together with this community ISF and its implementing partners Manga Heart and CECOME discussed what values and life skills should be passed down to girls attending the camps to mimic the essential aspects of a traditional rite of passage. 
These discussions included members from all parts of the community: girls, boys, parents, government officials, and community leaders. This inclusive approach makes the community more likely to accept ARP as a valid alternative to 'the cut'. 
The ARP manual is currently in its testing stage which aims at reviewing the contents to identify any risks that may be associated with implementation. The testing is done in two camps, which will also provide feedback directly from girls and trainers on the suitability of the content for different age groups. Later, in 2021, selected girls will undergo mentorship camps during the school holidays in April and August with graduation in December. 
The ARP manual enriches the ongoing project implementation by partners in Kisii and Nyamira counties. Combined with school holiday mentorship camps, the manual fosters collective and coordinated abandonment of FGM. 
For this article, Elizabeth Ndembei, the Regional Communications Coordinator for ISF, interviewed Mary Momanyi, the Monitoring Coordinator for ISF Kenya, and Julius Ayunga, the Project Officer of partner organisation CECOME