Somaliland key achievements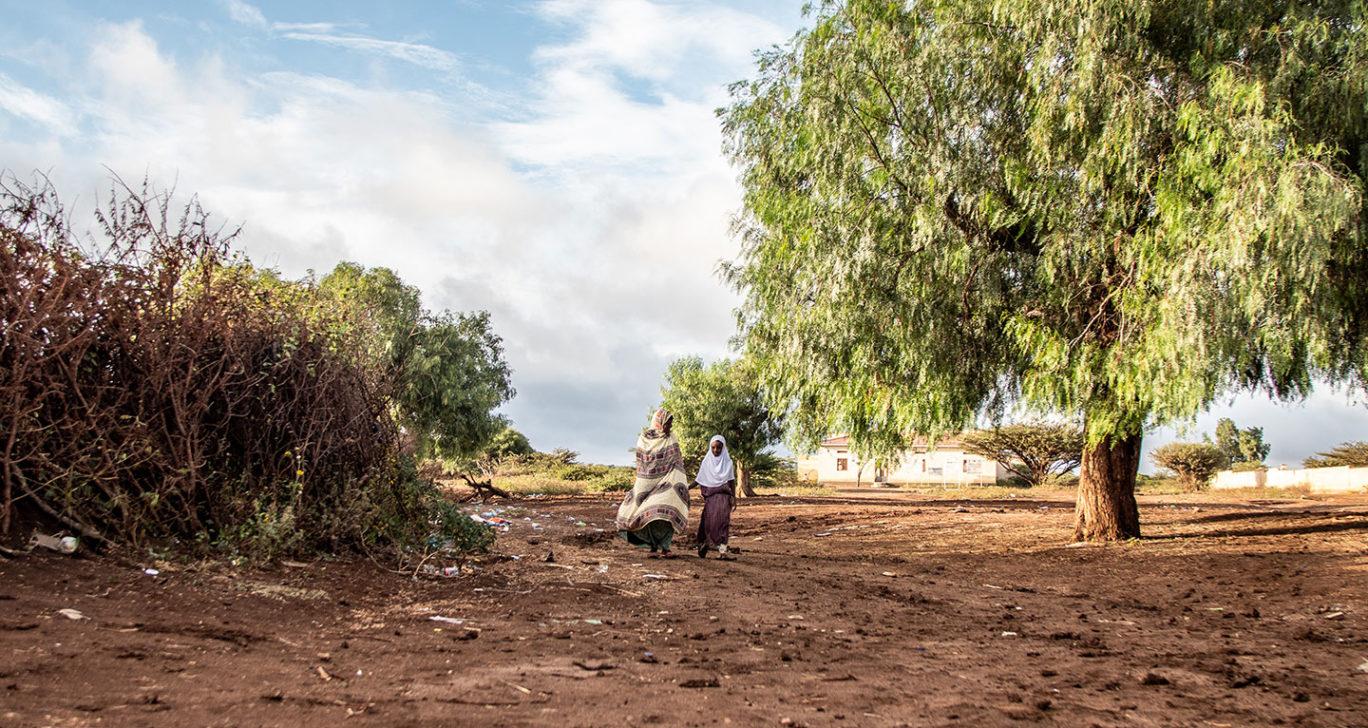 Network against FGM/C in Somaliland (NAFIS)
2020 main results
 During the baseline data collection in January 2020, ISF successfully introduced OMBEA audio response system to support project monitoring and evaluation. OMBEA enables up to 30 respondents participate in a survey simultaneously, thereby saving time and money. It also guarantees full anonymity, and thereby improves the reliability of responses on sensitive topics like FGM and partner violence. Read the baseline report here.

T

he 

first 

follow

–

up data collection in December 

2020 

showed 

promising results regarding awareness and attitudes on FGM: 87% of parents have knowledge and attitudes supporting FGM abandonment. Accordingly, 65% of parents state they will leave their daughters uncut, 34% to milder forms of FGM, and only 1% to the most severe pharaonic FGM (infibulation). 

Altogether seventeen community management committees in the project target villages have now made public declarations to eliminate FGM.
Candlelight for Health, Environment and Education (Candlelight)
2020 main results
Household income increase by 4% (annual income $848) since 2018 due to better water availability, crop diversification, soil conservation methods, better weed management, new areas in cultivation and incomes from sisal products.
The annual handicraft sales (about $13,000) and average annual income per woman from sisal products ($105) remained on the same level than in 2019, despite of the COVID-19.
4,000 sisal seedlings were planted at the nursery and matured 4,000 seedlings were transferred to four project villages.
Women learned new production techniques, developed more marketable products and project made investments in simple tools to increase production efficiency. Women still lack skills to make more complicated sisal products such as bags that could attract city customers.
2019 main results
Women understand market needs better and they have new contacts to retailers in towns and at Hargeisa airport. Project carried out market analysis and women have made several study visits to Hargeisa, Burao and Berbera towns.
Women have better handicraft skills and their products are more marketable. Women have been trained by female Kenyan artisan and based on her knowledge and lessons learnt from study visits to towns women have developed new marketable designs.
Literacy, numeracy and basic business skills trainings have improved women's independence and confidence, for example they know how much profit they had made, and they can use mobile banking services which are commonly used in Somaliland.
Women (70 in two villages) who have been part of the development process since 2016 earn yearly-basis average of 175 USD and they sold sisal products for over 12 000 USD in 2019. In comparison 70 women who participate the project since 2018 earned only 310 USD together from sisal products in 2019.
The project has planted 4000 long-fiber sisal seedlings to farmers' fields and has 4000 seedlings more in nursery waiting to be planted when matured.
Improved access to irrigation water and protection of soil from erosion. In 2019 the project constructed 30 000 m3 rainwater harvesting dam and built 12 km soil bunds to protect fields from floods, retain water for production and support water infiltration. Total of 20 farms are expected to have irrigation water during dry season and to increase their food production.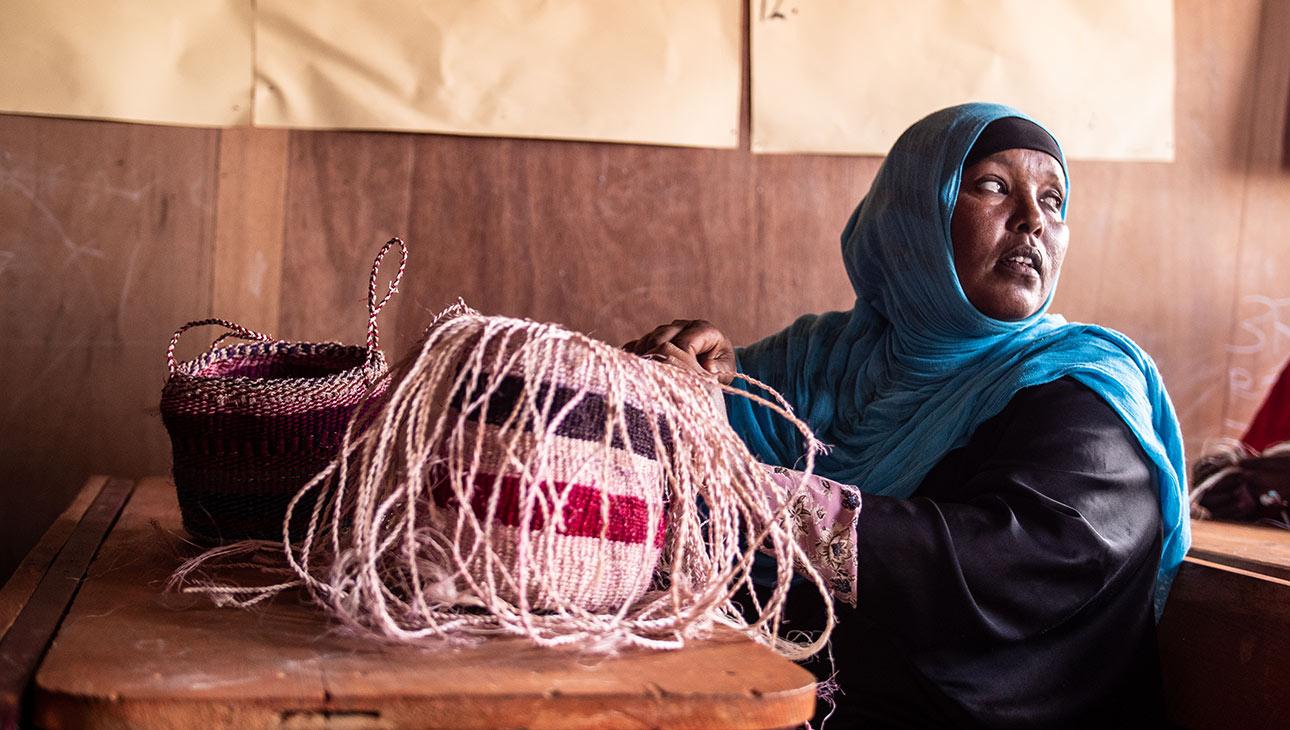 Somaliland Youth and Development Voluntary Organization (SOYDAVO)
2020 main results
Despite COVID-19, the Anti-FGM committee consisting of 100 volunteer women successfully carried out campaigns, organized education sessions and door-to-door visits in internally displaced people's communities around Burao city. It also launched a peaceful protest against the increasing rape cases in Burao and got high-level support from the President of Somaliland.
A consultant led ISF programme data collection among SOYDAVO project beneficiaries showed that 17% of respondents (men and women living in IDP villages) now support zero tolerance to FGM (2018 baseline 0%). In the same time, support for the most severe pharaonic FGM (infibulation) has decreased from 26% to 3%. This is aligned with increased understanding on the negative effects of not only pharaonic but also sunna FGM, which is often regarded as a 'milder' practice.
2019 main results
The 100 illiterate women who were enrolled in the trainings at the beginning of 2019, are now able to read, write, update their credit books, check their balances from their Zaad Money Accounts for which they earlier needed assistance from relatives. 36 women got the best grade A in the final exam, 38 got B, and the remaining 26 got C (no one failed the test). They are also willing and capable of discussing social problems affecting their lives including FGM, GBV. The activities have boosted the self-esteem and confidence of these women
The 100 Anti-FGM committees established at 20 project villages conducted altogether 480 awareness sessions, mainly door to door visits and parent counselling. In the villages of Beerato, for example, the Anti-FGM committees managed to convince 15 mothers to cut their daughters in the less extensive sunnah types instead of the most severe pharaonic type which is most prevalent in the village, and in Togdheer region in general. The anti-FGM committees also launched a big campaign promoting zero tolerance of FGM, including street walks to let their voices heard and their actions seen by the community, and to claim the anti-FGM bill to be passed in the Parliament.
2019 main results
Altogether 100 women from 20 villages established an anti-FGM committee which arranged over 100 public awareness sessions and private consultations on the risks of FGM.

44 local government officials, police and health officials, and village leaders were trained on victim-sensitive reporting, investigation, and division of responsibilities regarding SGBV 

cases.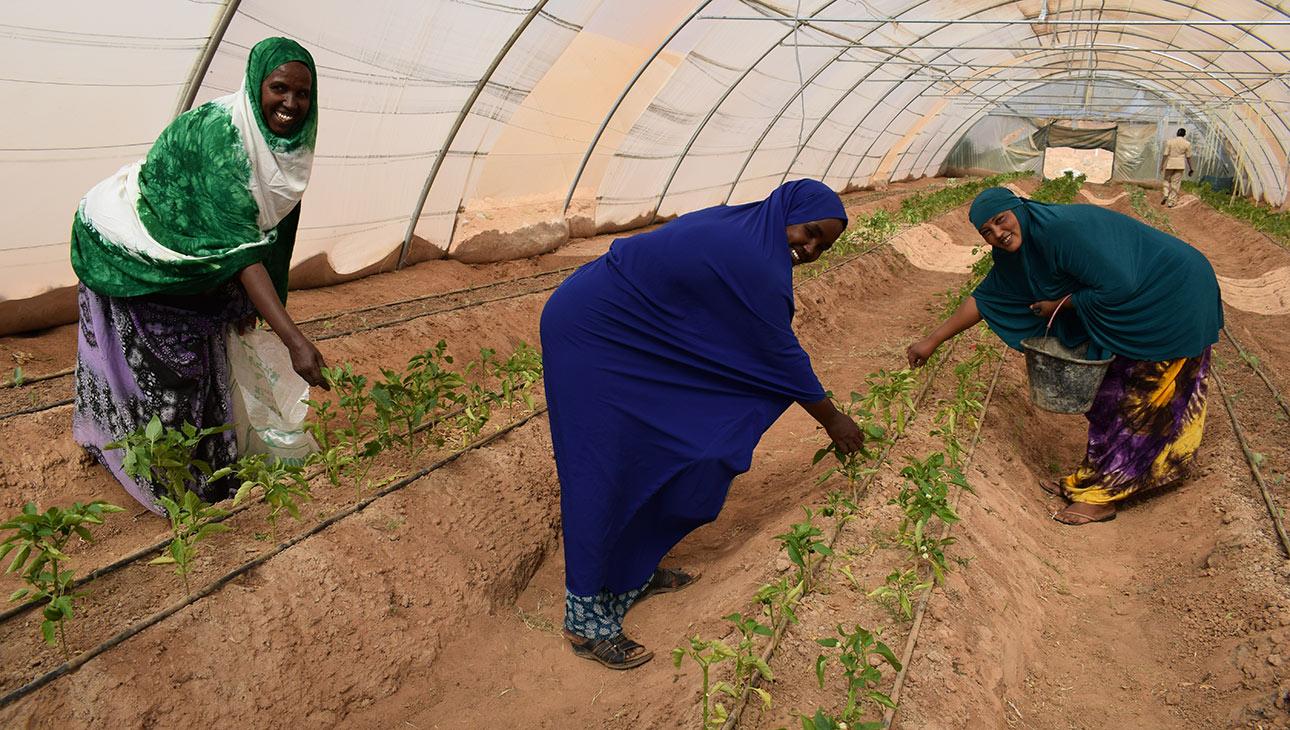 Agriculture Development Organization (ADO)
2020 main results
Cooperative's management team expanded their leadership and management skills and strengthened its collaboration with local government and MoA.
Investment in a tractor and a disc harrow that cooperative can use for farmland expansion and sedimentation and flood damage control in the future. New land for sesame production was prepared with the new equipment.
615 farms used drought resistant seeds that they got from the seed bank. The project signed with the Ministry of Agriculture the seed security policy for improved seed safety.
Saving 40 % of the harvest due to the locust control measures (trainings and equipment).
About 300 farms got new incomes from selling fodder to Berbera.
Due to floods, drought and locusts, 35% of beneficiaries reported not having food in the critical months of the year compared to 26 % in 2019.